Nu Deco Ensemble
Meet the Leadership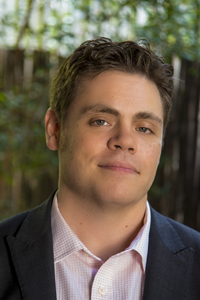 SAMUEL HYKEN
Co-Founder & Artistic Director
SamHyken.com


Sam Hyken has had a rich and diverse musical career, which has spanned the globe. Residing in Miami, Florida, he is in constant demand as a performer, producer, arranger, and composer. Sam holds a Bachelor's degree from the Juilliard School in New York City, a post-graduate diploma with distinction from the Royal Academy of Music in London, and a Master's from the University of Miami.
As a composer, Sam's music has been commissioned by several symphony orchestras, such as the Kansas City Symphony, the Louisinana Philharmoic, the Charlotte Symphony Orchestra, and the New World Symphony. He is currently composer-in-residence with the Miami Symphony Orchestra (MISO). Other ensembles who have performed his work include the Milwaukee Symphony, the Toronto Symphony, the Charleston Symphony, the Jacksonville Symphony, the Amarillo Symphony, and the world renowned Orquesta Sinfonica Simon Bolivar of Venezuela.
As a musical arranger and director, Sam has been contracted by various artists, producers and ensembles to create and lead performances of symphonic adaptation of their work, including Talib Kweli, Grammy award winning artists Dirty Vegas, Jim Jonsin, Rico Love, Tiara Thomas, Res, Leroy Sanchez, Carmen Lundy, Spam Allstars, Steven A. Clark, Project Trio, Glen Matlock (Sex Pistols), and Jessie Murphy (Brazilian Girls).
Sam has been engaged as a trumpet soloist and orchestral musician since 1999. He has held positions in the Singapore Symphony, New World Symphony and Miami Symphony Orchestra. Sam is a teaching artist for the Miami Music Project and is on faculty at the Frost School of Music at the University of Miami, where he teachers Pop Music Composition and Ear Training.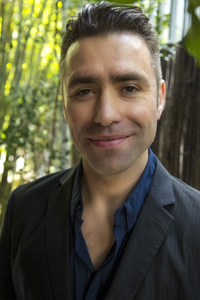 jacomo rafael bairos
Co-Founder & Artistic Director
Jacomo-Bairos.com


Described as "expressive and passionate" [Malaysian Straits Times], and lauded by the Leipziger Volkszeitung as an "impressive conductor… who is elegantly demanding", Jacomo Rafael Bairos enjoys an emerging career as an imaginative and inclusive conductor, dedicated educator, and ardent champion of new American music. In the 2014/15 season Mr. Bairos returns to the Atlanta Symphony Orchestra for his Delta Classics Subscription Debut, Conducts the Charleston Symphony Orchestra on a Masterworks program featuring Musical America's Musician of the Year Jeremy Denk, makes his Subscription Debut with the Alabama Symphony Orchestra as a candidate for their vacant Music Director Post. After an extensive 2-year search that accumulated over 200 applicants from 15 countries around the world, Jacomo Rafael Bairos became the 17th Music Director for the Amarillo Symphony Orchestra beginning in July of 2013. Mr. Bairos has rapidly garnered praise with the Amarillo Symphony for his fresh and inventive programing as well as his commissioning and performance of living composers. His adventurous collaborations with actors and graphic artists, as well as his use of technology to enhance the concert experience, has helped transform the Amarillo Symphony into a vehicle for community collaborations. Further engagements with eminent orchestras in the U.S. and across the globe include the Symphony Orchestras of Iceland, Singapore, Leipzig (Germany), Jacksonville (FL), North Carolina, Charleston (SC), Greater Bridgeport, Tallahassee and Bangor (ME). Mr. Bairos has also worked with the Los Angeles Chamber Orchestra, Malaysian Philharmonic Orchestra, Orquesta National do Porto (ONP, Portugal), Lake Forest Symphony, and the Florida Orchestra.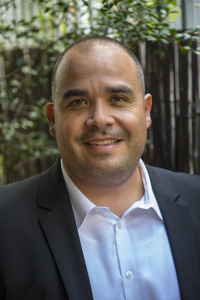 Daniel K. Baltzegar
Chief Financial Officer
Daniel has lived in Miami-Dade for over 23 years and is currently Vice President for Oracle Elevator Company, a start-up he built into a building services market leader in South Florida. He is a visionary executive with solid experience in managing all levels of business including sales and marketing, project management, and operations management.